Pickle Juice Soda is actually a thing and people are equally intrigued as they are grossed out
30/04/2017 - 07:55:27Back to Discover Home
A US sweet shop has released a new pickle-flavoured soft drink that is sure to wreak havoc on the tastebuds of anyone who tries it.
Grandpa Joe's Candy Shop – which already offers an array of weird and wonderful flavours – has now added Pickle Juice Soda to its shelves.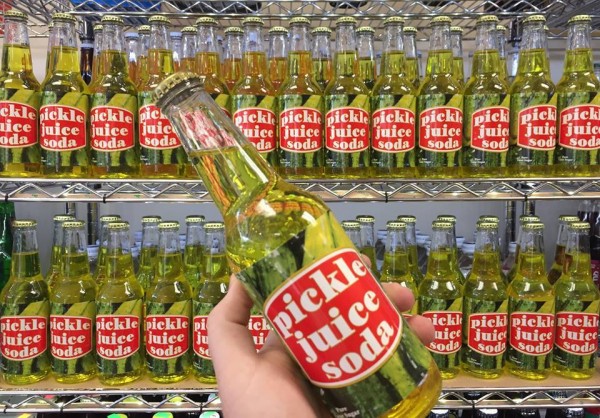 The store's Facebook page reads: "If you're the kind of pickle lover who relishes all things pickled, this is gonna be a really big dill."
While Grandpa Joe's Candy Shop – which has stores in Pennsylvania and Ohio – said its customers were "excited" about the new beverage on offer, the response on social media has been somewhat torn.
PICKLE JUICE SODA SIGN ME UP

— grace (@griceishekatigh) April 29, 2017
Pickle juice soda is one of humanity's biggest atrocities. The only larger atrocity would have to be PICKLES themselves. Nasty

— CLDKTE (@katelynvalli) April 29, 2017
Want us to email you the top news stories each lunchtime?