People have been sharing healthy tips for dealing with stress… and you might want to use them too
18/08/2017 - 15:57:10Back to Discover Home
Stress affects everyone, whatever form it might come in.
Even though you can't completely get rid of it, there are definitely ways to help reduce your anxieties or at least manage them better.
Reddit users have been sharing the healthy ways that they've been dealing with stress so it doesn't take over their lives, and the tips are well worth paying attention to.
Music
"I have an hour commute. In that time I listen to music and generally just forget everything at work and think about getting home to see my wife and cook dinner together" – Buwaro
listening to music alone is critical to my mental health

— tori (@tori_monahan) August 6, 2017
Music has a huge effect on mental health – in fact, music therapy is becoming an increasingly popular form of treatment for people with depression, anxiety and other conditions.
Many studies have been done on the subject – including one from researchers in Finland which found music can be used to help treat the symptoms depression – at the very least in the short term.
Even if you don't experience long-term results, taking some time out of your day to enjoy your favourite songs is a perfect form of self-love and can help you de-stress.
Exercise
"Running or any kind of physical exercise… It's a proven fact that releases the same kind of 'happiness' hormones like Xanax and other pills" – MITSF
When stressed, a lot of people find channelling all that extra nervous energy into exercise can be a huge help. Even though you might think going for a run just affects your physical body, it also has an impact on your brain.
How? Exercise – even if it's light – helps reduce the body's stress hormones like adrenaline and cortisol. It also stimulates endorphins, which can help lift your mood. Yes – there really is science behind that 'runner's high'.
Diet
"I used to be consumed by anxiety and in a bad, tired mood in general. After making over my diet so that it consists mostly of plants, I can't believe the positivity my life has been infused with" – Ladycrawforde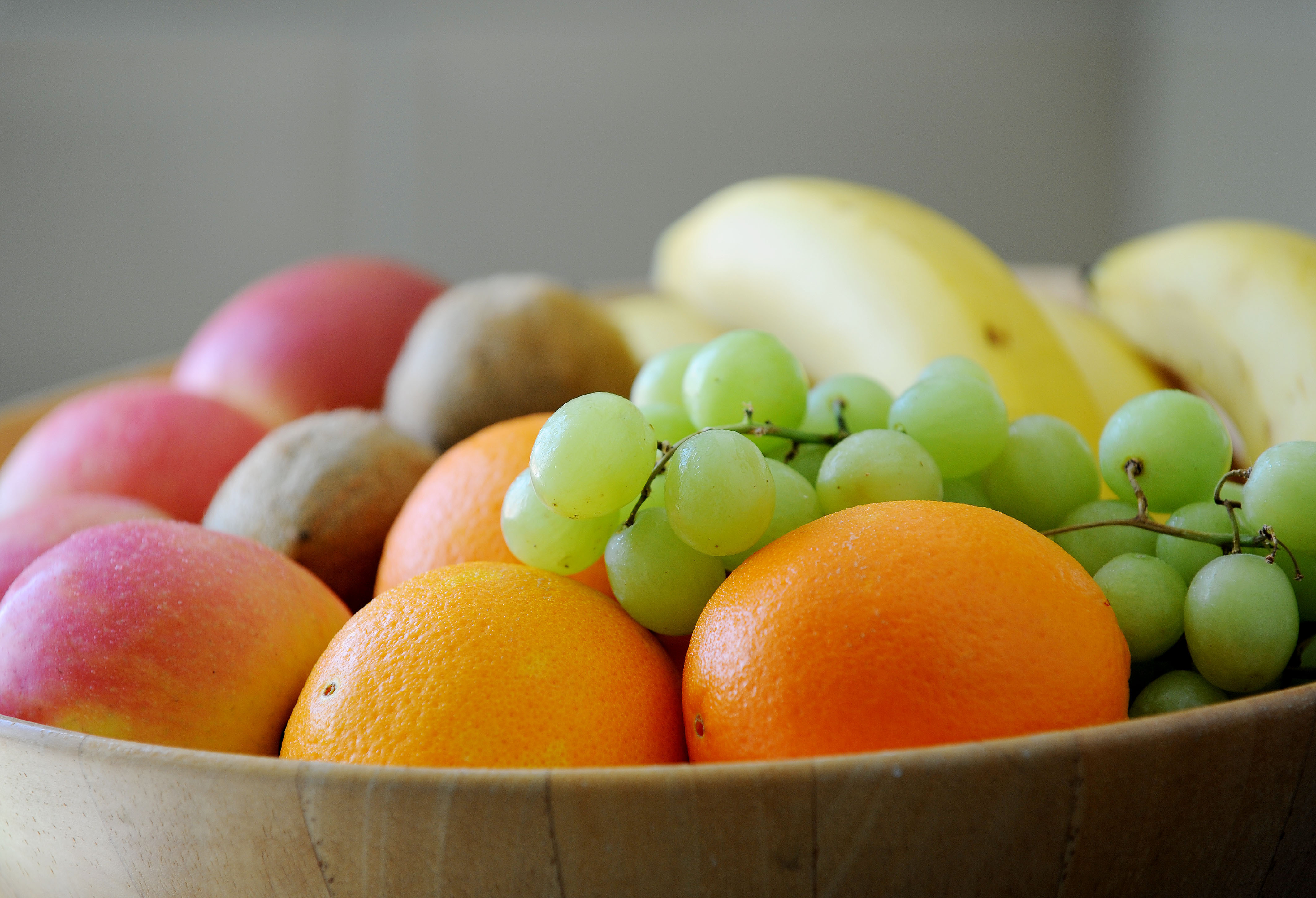 Eating the rainbow will help boost your immune system (Nick Ansell/PA)
Many contributors to the Reddit thread mention the importance of diet in dealing with stress. This doesn't have to mean eating a completely plant-based diet, but could be about making sure your meals are healthy and balanced – and also regular (missing meals is never a good idea).
There are some particular foods that can help reduce your stress levels. Instead of 'stress-eating' and turning to comfort foods like chocolate and pizza, try to fit some high-fibre and carbohydrate-rich foods into your diet with lots of fruit and veg.
Carbs produce serotonin, which helps you relax, and fibre will keep you fuller for longer. Fruit and veg give you the nutrients to boost your immune system – which is far better than the lethargic feeling you get after eating fatty food.
Cooking
"Cooking a complex meal with several dishes" – El_Kikko
Cooking the stress away.

— 👑 💕QUEEN IZZY💕 👑 (@I_Prizzle22) August 7, 2017
Something like this is beneficial for many people because it keeps you focused at the task at hand, instead of worrying over the stresses of your day. El_Kikko adds: "Once it's done, you have a feeling of accomplishment, and a good meal to eat while you ponder the issues that stressed you out in the first place."
Not only this, but expressing your creativity has been shown to help reduce stress and depression. Findings from a study, published in the Journal of Positive Psychology, supported 'the emerging emphasis on everyday creativity as a means of cultivating positive psychological functioning'.
These acts of everyday creativity could range from cooking and baking to knitting or painting.
Days off
"If I'm feeling overwhelmed by life or work, I will take one of my sick days and just relax. No chores, no errands, no responsibilities. Just go down to the water with a little picnic (phone off) and lay with my dog. That seems to be my 'rest button' when anxiety gets the best of me" – nextxoxexit
When the CEO responds to your out of the office email about taking sick leave for mental health and reaffirms your decision. 💯 pic.twitter.com/6BvJVCJJFq

— madalyn | 🌈 🥄 (@madalynrose) June 30, 2017
Unfortunately, there is still a lot of stigma when it comes to talking about mental health, however taking days off to focus on wellbeing is becoming more common – and this is so important.
A 2016 study into mental health at work found 77% of employees have experienced symptoms of poor mental health at some point in their lives. With these kinds of numbers, it's so key for people to be able to take a day off to focus on themselves and work on reducing their stress levels.
Meditation
"I can honestly say meditation and positive affirmations saved my life. Deep-breathing for just 20 minutes a day will change your whole day and alleviate stress!" – ChinaUniverse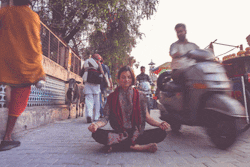 There are so many reasons why you might be stressed, but mindful meditation gives you a chance to focus your brain and let go of the thousand little things that might be niggling at you.
There's also science behind this, researchers from the John Hopkins University found that: 'Meditation programs can result in small to moderate reductions of multiple negative dimensions of psychological stress.'
The best thing? It's totally free and easy to try yourself.
Pets
"I pet/play with my dog. He can also sense if I'm getting stressed, so he will come and put his head on my lap to pet him" – ConnorI
Even if you're not stressed, who wouldn't want to play with a cute dog? But on a more serious note, playing with and owning a dog can really help your mental health.
A study found that owning or even just being with an animal can help your mental, social and physiological health. Practically, having a dog can help deal with loneliness and boost your self-confidence. It also encourages you to be more active – another thing that is great with decreasing stress levels.
A pretty good excuse to go find a pooch, if you ask us.
KEYWORDS:
Lifestyle
,
Health & Wellbeing
,
Health
,
Stress
,
UK
,
Health & Wellbeing
,
Mental health
,
Mindfulness
,
Stress
,
Wellbeing
,
story-enriched
,
composite
Want us to email you the top news stories each lunchtime?