On World Suicide Prevention Day: There's a new campaign encouraging men to share their feelings
10/09/2017 - 15:04:29Back to Discover Home
Globally, one man per minute dies from suicide.
To coincide with World Suicide Prevention Day, the Movember Foundation in Britain has just launched a new campaign highlighting how we can all help support men's mental health – by asking how they are, listening to them, and encouraging them to take their feelings 'off mute'.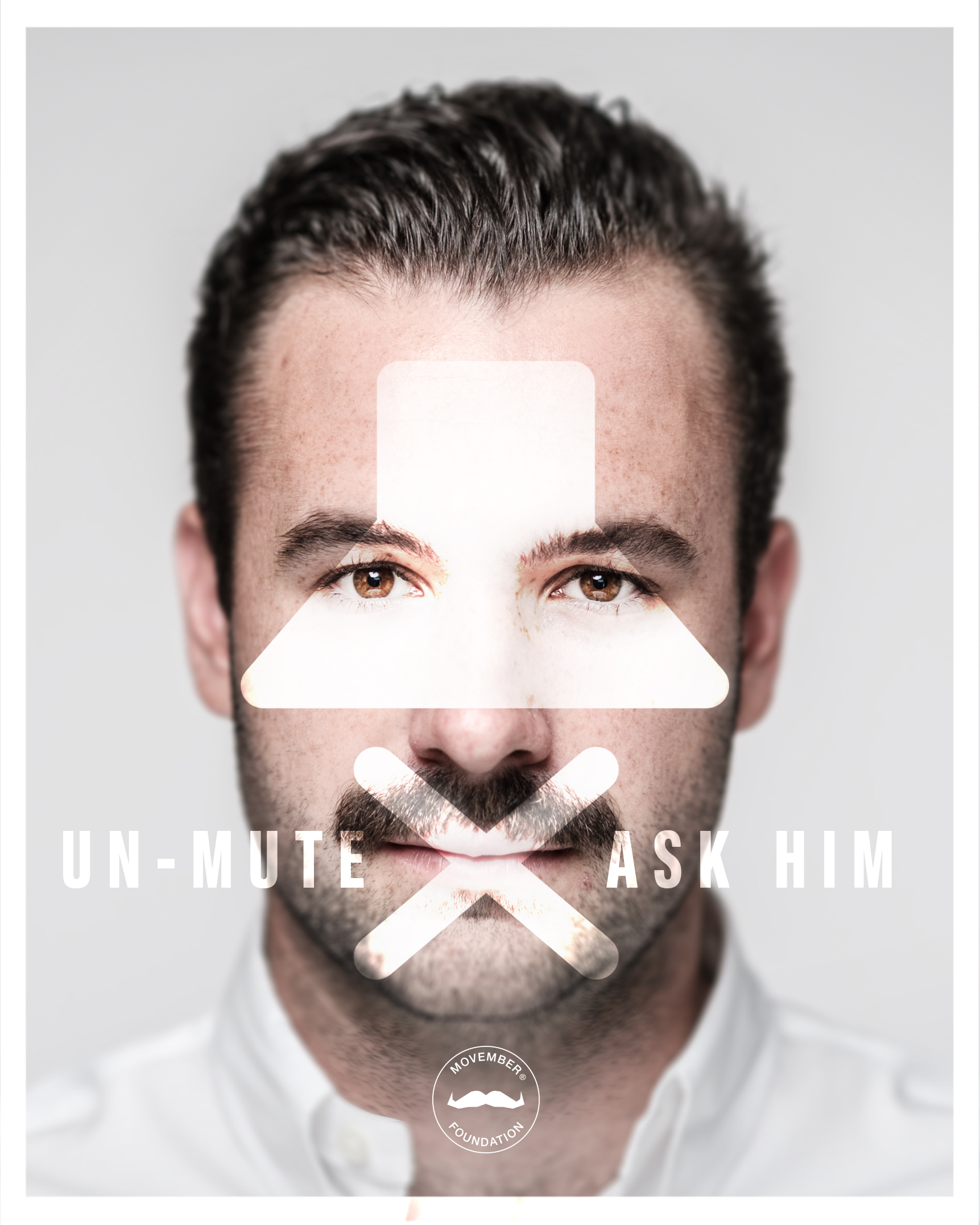 (Movember Foundation/PA)
Ask and listen
It's an age-old cliche – men aren't very good at talking about what's really happening on the inside. But, what can we all do to help?
"The networks around men currently do not reach out enough to ask how guys are really going," says Craig Martin, global director of Mental Health & Suicide Prevention at the Movember Foundation. "We can all play a part in reducing the rate of male suicide by sparking a potentially life-changing conversation – the simple first step is just to ask and listen"
Turning off the mute button
Called 'Unmute – Ask him', the Movember team has created a series of videos, which when watched on mute, look like stereotypical how-to vids – there's one that looks like it's a guide to changing a bike tyre, another that looks like a how-to for making a fishing rod, or filling a gas barbecue…
But, once you take the videos off mute, you realise what the men in the films are actually saying is very different from the how-to subtitles showing on the screen.
The point they're making? We can all be guilty of putting on a brave front, hiding what's going on inside. And when somebody's struggling with their mental health, or really worried about something or feeling hopeless, it's not always obvious to the world around them.
Taking the step to ask someone how they're really doing, and listening to what they have to say, might make a massive difference.
For more information and advice, see movember.com/iwanttoask
KEYWORDS:
Lifestyle
,
Health & Wellbeing
,
Wellbeing
,
Suicide Prevention
,
UK
,
Health and Wellbeing
,
Men's Health
,
Mental health
,
Movember Foundation
,
Suicide Prevention
,
story-enriched
,
composite
Want us to email you the top news stories each lunchtime?