Love Mickey Mouse, sandy beaches and historical homes? Try this road trip from Florida to Georgia
17/08/2017 - 11:03:23Back to Discover Home
Florida's Walt Disney World is undoubtedly a trip of a lifetime. But when you've done the thrills (and the crowds), you may want a change of scene.
Don't follow the herd across the state to Tampa and Clearwater. Instead, discover the soft sand beaches and historic mellow seaside towns of the Golden Isles of Georgia on an easy road trip.
Fly to Orlando, Florida
Stay at one of the the many hotels and resorts within Walt Disney World. Made up of four individual theme parks – The Magic Kingdom, Epcot, Disney's Hollywood Studios and Animal Kingdom – it's the size of San Francisco. Nearby are Universal Studios, SeaWorld and Legoland.
Go back in time at Celebration
Spend a morning in the picture-perfect town of Celebration, a 10-minute drive from Walt Disney World. It might look like the set of The Truman Show, but it's for real, built this century as an idealised version of a 1940s family town. Hire bikes from Celebration Bike Rental and explore the seven miles of boardwalks and paths.
Now it's time to get on the road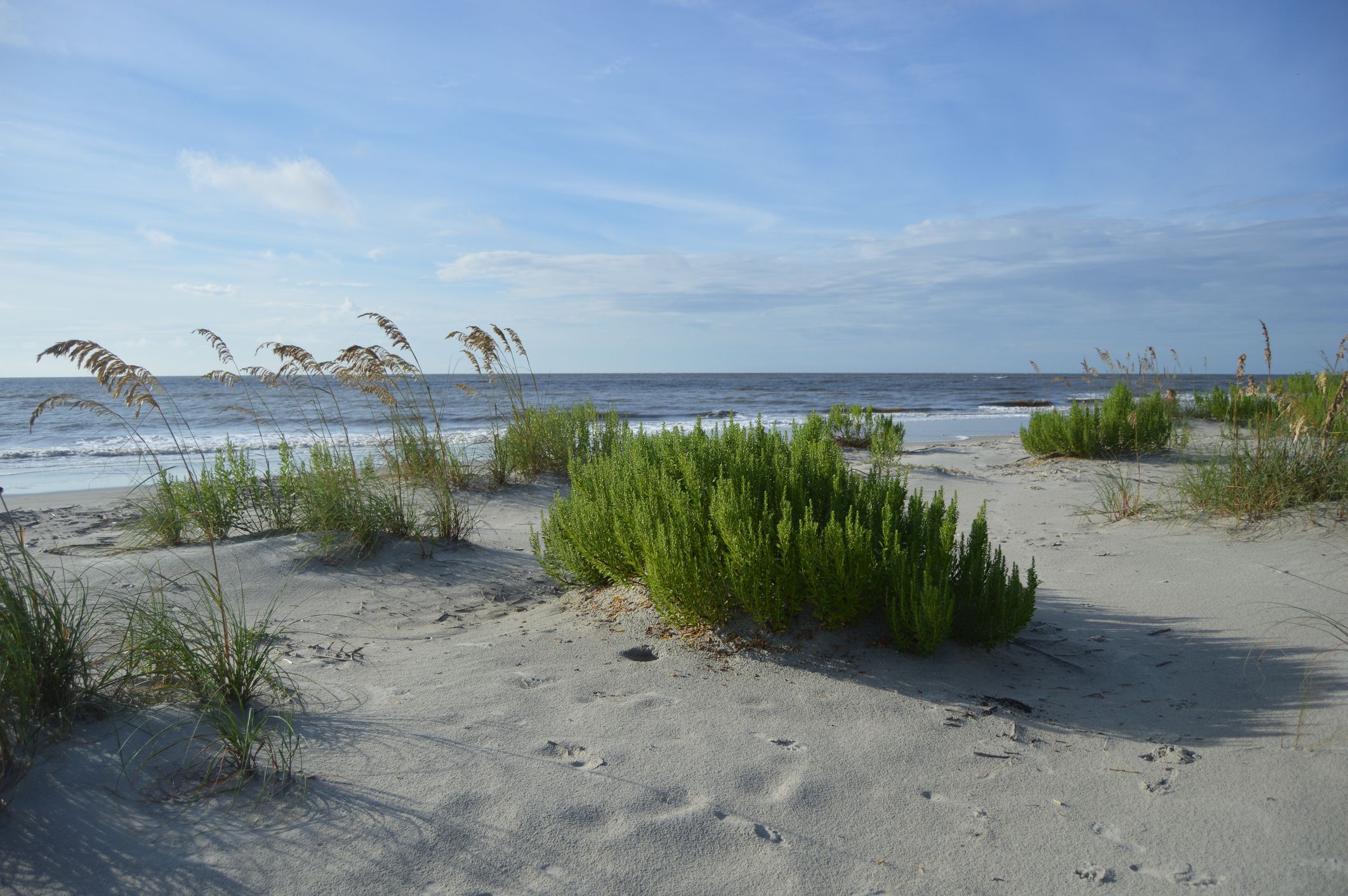 St Simons Island, Georgia (Thinkstock/PA)
Hire a car or a modern RV (recreational vehicle) and head up to the beaches of north-east Florida and the Golden Isles of Georgia, a group of four barrier islands and the mainland port city Brunswick. Many coastal towns, villages and islands have RV parks with child-friendly things to do. Take along your own all-terrain bikes and embrace the great outdoors.
Enter a timewarp
St Augustine is a coastal city with the oldest wooden school house in the United States, built more than 200 years ago. Find it on George Street along with several craft shops, and a pub with a beer garden set around a 350-year-old oak tree.
Play on the beach
Amelia Island has 100 restaurants and cafes, historic homes, a fascinating fort and 13 miles of white powder sand. Go horse riding along the beach with the well-behaved, good-looking Tennessee Walkers from Happy Trails Riding Horses .
Relax with soothing scenery
Cross into Georgia and stay at the RV park on tranquil Jekyll Island, a state park and home to the otherworldly Driftwood Beach. At low tide, scattered sculptural carcasses of sea-blasted cypress trees are revealed – a stunning backdrop for a family photo. Spend an afternoon cycling woodland trails, and take the kids to see rescued turtles at the Georgia Sea Turtle Centre.
KEYWORDS:
Lifestyle
,
Travel
,
Travel
,
Georgia Florida
,
UK
,
Florida
,
Georgia
,
Road Trip
,
travel
,
USA
,
story-enriched
,
composite
Want us to email you the top news stories each lunchtime?