Get ready to sparkle: Here's how to do the Ashish glitter look
19/09/2017 - 11:41:25Back to Discover Home
How do you stop dark, kohl eye make-up from looking gothic? Just add glitter.
The overriding theme backstage at the Ashish show this London Fashion Week was glitter veils – on eyelids, fingernails and even hair.
On Mondays we do glitter lids 👀✨ @MACcosmetics #lfw #ashish pic.twitter.com/kfj55Z9b8w

— Lisa Haynes (@FashionBeautyEd) September 18, 2017
"It's an exaggeration of a Hindu kohl look," says Isamaya Ffrench for M.A.C Cosmetics. "But there's a mystical feel to the collection so we smudged the kohl around the eyes and then intensified it with glitter to add an other-worldly feel."
The other-worldly theme continues with Pre-Raphaelite, ethereal long waves in hair – with a glitter addition.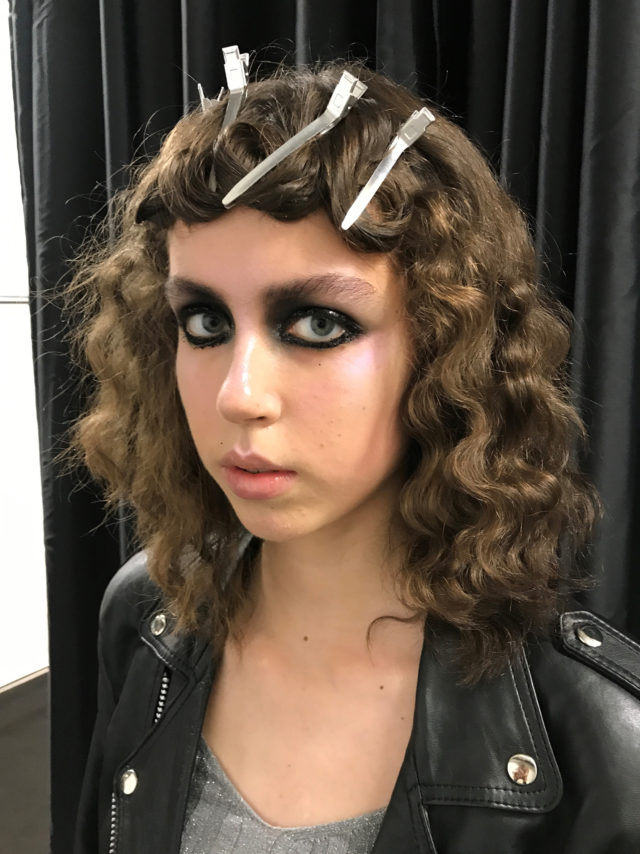 (Lisa Haynes/PA)
Lead stylist, Ali Pirzadeh for Bumble and bumble added glitter in a shade closest to the model's natural hair colour throughout the lengths of the hair, but focused the intensity on the roots.
"We want the girls to still feel individual, so that's why we're matching the glitter to their hair colour. It's not obvious, we just want the catwalk light to pick it up, like a sheen."
When the theme is glitter - and more glitter @nailsinc ✨💅🏻 #ashish pic.twitter.com/XRHAaqMPtL

— Lisa Haynes (@FashionBeautyEd) September 18, 2017
The softly-softly glitter approach continues on talons, with a coat of Nails Inc Electric Lane (£15) silver glitter applied over buffed, natural nails and toenails.
"We're calling it the silver, glitter veil," says Michelle Humphrey, nail artist for Nails Inc. "'It's very subtle and sheer, which makes it really wearable and versatile."
KEYWORDS:
Lifestyle
,
Fashion & Beauty
,
Beauty
,
Ashish Glitter
,
UK
,
Fashion
,
Fashion and Beauty
,
featured
,
London Fashion Week
,
story-enriched
,
composite
Want us to email you the top news stories each lunchtime?