Five potential Tinder profiles for these famous Manchester United faces
01/08/2017 - 16:33:02Back to Discover Home
After rumours circulated that Manchester United were set to strike a deal with dating company Tinder as a sleeve sponsor, who could help but wonder what some of the team's famous faces might write in a Tinder bio?
Well wonder no more, because below are five examples of potential bios for Jose Mourinho and four others – would you date these men?
1.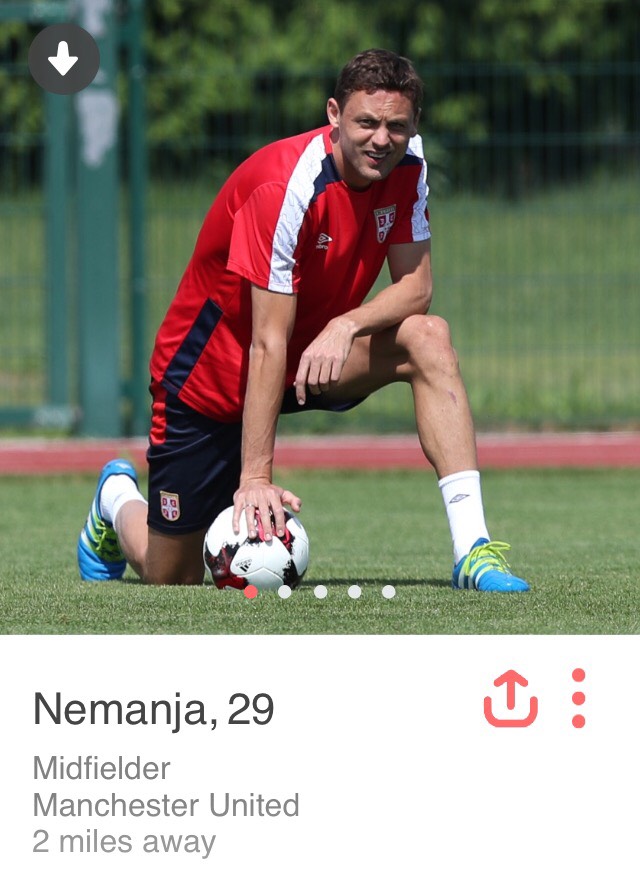 Hi! I'm new to the city and looking for someone to show me around. I'm a cultured traveller, having worked in Slovakia, Holland, Portugal and England, but Manchester is where I really hope to settle down.
Are you looking for a long-legged boyfriend who offers support and gives you licence to go forward in life? Maybe I'm Nemanja looking for.
2.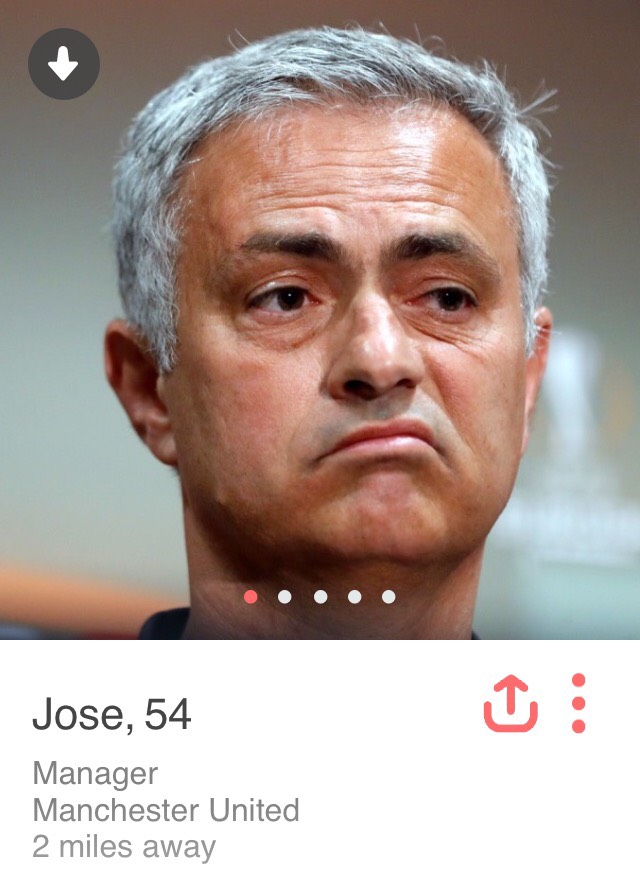 Looking to turn the Special One into the Special Two – not into short people, I prefer someone tall, at least 6ft 1in.
A warning: we will likely struggle in the first year, get married in the second and break up in the third. If this does not suit, I'm afraid it's a no way from this Jose.
3.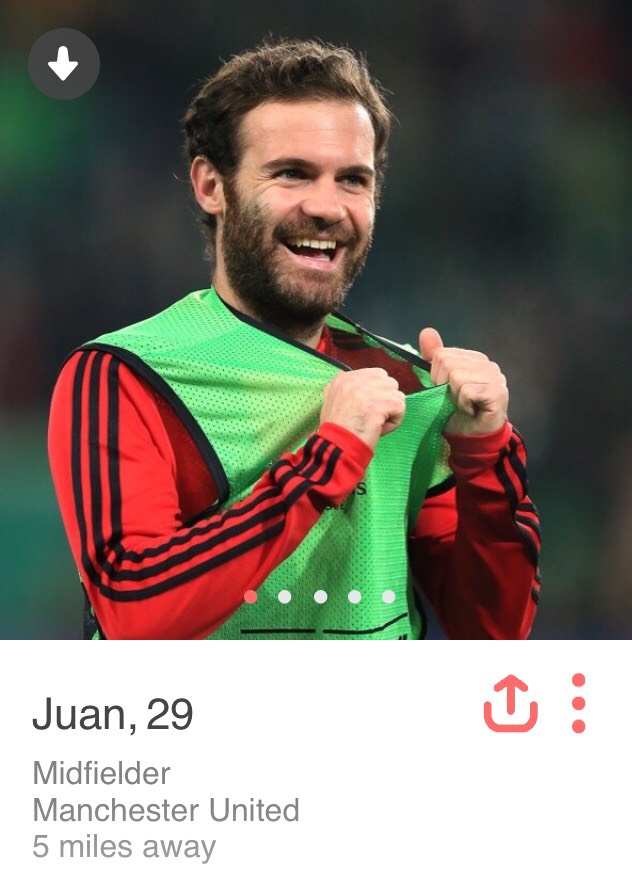 Hi! I'm Juan and I'm a friendly, happy-go-lucky guy who's just looking for a fun time! I enjoy farmers' markets, craft fairs and lazy afternoons watching films and baking cookies.
I'm creative, a nice guy, big on smiling, and would love to show you around Spain! People say I have a wand of a left foot, and maybe with a bit of magic on our first date, I can be the Juan for you.
Did I mention I'm friendly?
4.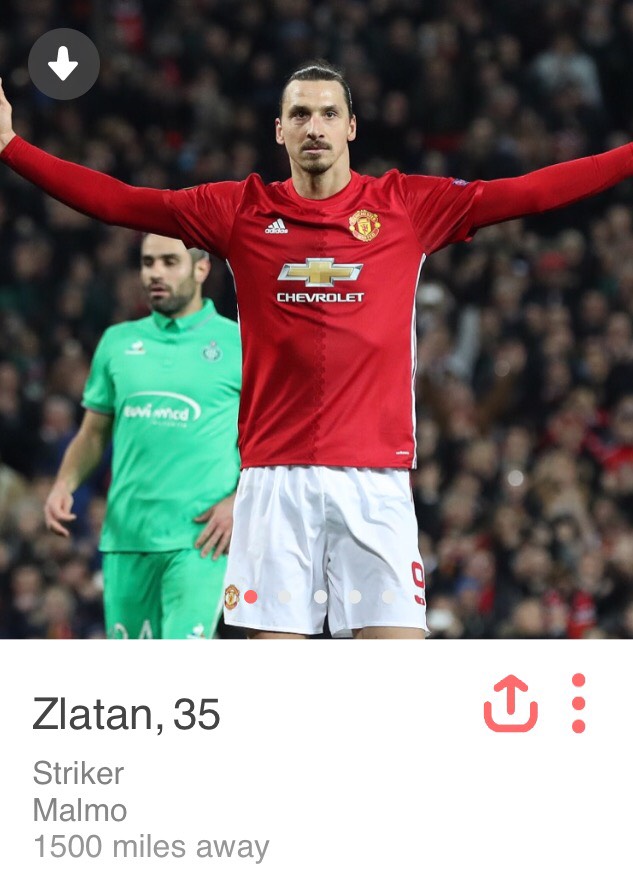 I am Zlatan. Are you interested in building a statue of me? Too late, there are already many. Haha, just a Zlatan joke for you.
I am currently residing in Sweden and looking for a new partner after being released this summer, but nothing serious – perhaps a one-year, two-year deal. Long walks are not preferable due to current knee-ligament damage, but I will be fit around January 2018, if you would like to make plans for Zlatan then.
Pros: Zlatan is footballing royalty and will make you feel like a queen. Cons: Aha, just another Zlatan joke – there are no cons.
5.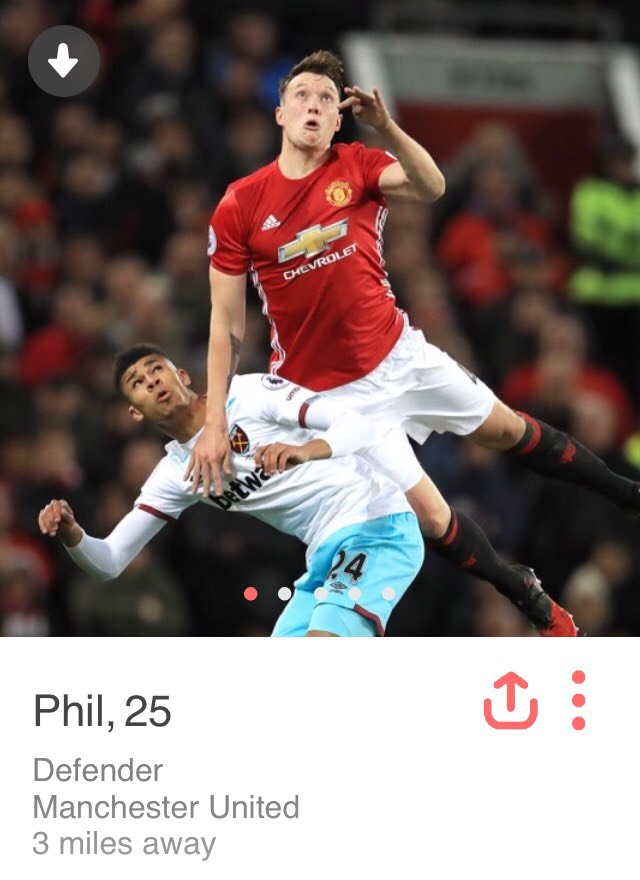 *Record scratch*
*Freeze frame*
You're probably wondering how I got myself into this situation? I'll tell you my story if you tell me yours – Netflix and Phil?
KEYWORDS:
Viral
,
Soccer
,
Man Utd
,
Tinder
,
UK
,
football
,
Manchester United
,
Premier League
,
Tinder
,
story-enriched
,
composite
Want us to email you the top news stories each lunchtime?