Are you brave enough to try the world's highest waterfall climb in New Zealand?
23/09/2017 - 09:44:36Back to Discover Home
New Zealanders are well known for their love of adventure, but the latest daredevil activity to launch at the bottom of the world would test the mettle of even the bravest traveller.
Requiring a climb from a valley floor up a near perpendicular 450-metre-high rock face, the new Wild Wire Wanaka Lord of the Rungs attraction, near the South Island resort of Wanaka, demands strength, agility and sheer determination.
Climbers start at the base of the Twin Falls waterfall and make their way up using a series of 2,500 rungs and and one kilometre of cables, attached at all times with a carabina – similar to the via ferrata system pioneered by World War I soldiers in Italy's Dolomites.
Their path weaves in and out of the waterfall and crosses a 35-metre bridge using a pulley. Sweeping views and dramatic overhangs all add to the adventure, which takes about six to seven hours to complete.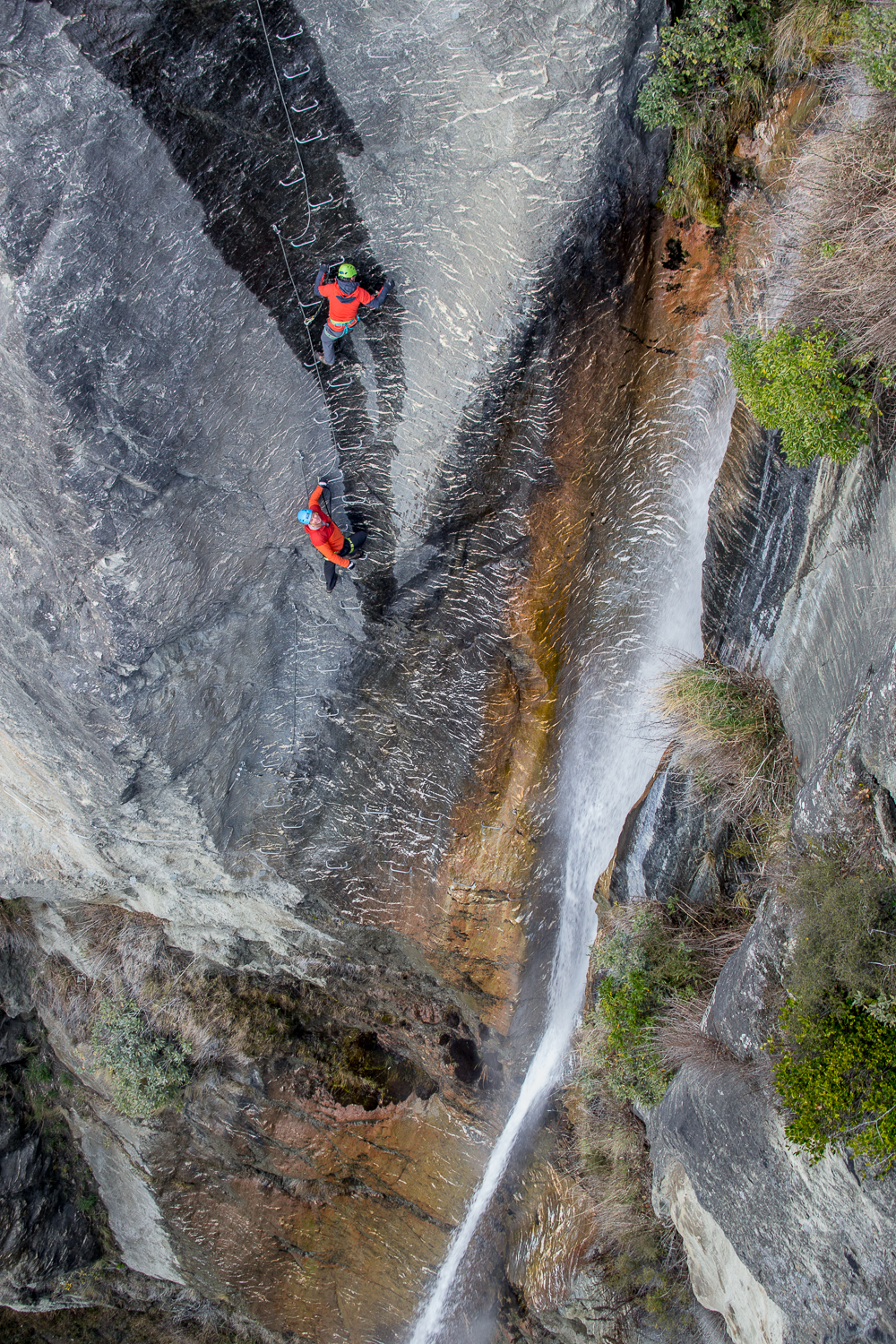 When participants reach the top, a helicopter will be waiting to transport them back to base.
According to guide Mark Morrison, no previous climbing experience is necessary to take part – although you do need a good level of fitness and decent upper body strength.
Beginners can opt for a three-hour Go Wild experience or the intermediate five-hour Wild Thing – both lower section climbs which opened in 2015.
"We've had grandmothers and children as young as nine do that climb," says Mark. "And we find that many of our beginner climbers actually ask to upgrade to the second level once they've completed the first."
How to do it
The experience costs from $189, $249 and $595 (approx £100, £135 and £320) per person (min two people), depending on the level, and can be booked here.
KEYWORDS:
Lifestyle
,
Travel
,
Travel
,
New Zealand
,
UK
,
Adventure
,
Attraction
,
featured
,
New Zealand
,
travel
,
story-enriched
,
composite
Want us to email you the top news stories each lunchtime?