The collapse of Silicon Valley Bank (SVB) will have a "limited direct impact" on the Irish financial system, Minister for Finance Michael McGrath has said.
Mr McGrath made the comments after the Irish Financial Stability Group (FSG) met on Monday to discuss the failure of the technology-focused lender.
"The FSG has established a subgroup to co-ordinate enhanced monitoring and reporting on the domestic impacts arising from the failure of SVB," Mr McGrath said in a statement.
The FSG consists of senior officials from the Department of Finance, National Treasury Management Agency (NTMA) and the Central Bank of Ireland, and is chaired by the Secretary General of the Department of Finance.
"The subgroup will meet and engage on a regular basis and report to me on developments as they arise."
The 16th largest bank in the US before its collapse, Silicon Valley Bank counted numerous Irish businesses among its clients.
Despite this, Mr McGrath stressed that the collapses will have little impact on the Irish banking sector.
"It is important to highlight the limited direct impact on the Irish financial system of the failure of Silicon Valley Bank.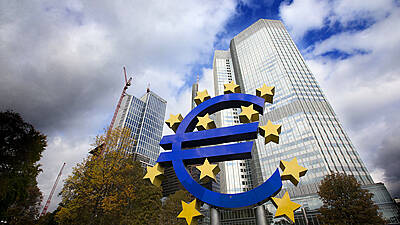 Business
SVB collapse: ECB interest rate hikes may slow ami...
"The retail banks operating in Ireland have no exposure to this Bank. The swift actions taken by regulatory authorities in the US and the UK are important in ensuring that SVB clients can access their deposits and credit facilities."
Meanwhile, investors are weighing up the impact of the collapse on the outlook of European Central Bank (ECB) policy. The ECB's expected interest rate hikes later this week are now likely to meet stronger opposition.
Traders are now pricing in a 0.25 per cent hike as the most likely outcome at the ECB's policy meeting on Thursday, having priced in a 0.5 per cent hike with near certainty last week.
The UK arm of Silicon Valley Bank, SVBUK, was purchased by HSBC for the nominal sum of £1 on Monday, a move that was welcomed by Mr McGrath.