The McAllister brothers were born during the Troubles in Belfast in the late 1960s. Their parents, Hugh snr and Bernie, had the foresight to move to Dublin in 1974 to try to give their sons a better future.
Hugh snr had been a barber in 1961, in Church Lane Belfast, but after moving to Dublin he took over his own father's role as a car salesman.
However, the love of hairdressing and barbering never left Hugh snr, and he then had a stint as a hairpiece salesman, a venture which later made it onto the big screen when he and his business partner Colm Mc Avoy subsequently had a film made about this period of their lives, called An Everlasting Piece.
It was to prove a portent of the future, for his sons Hugh and Conor McAllister were then catapulted into the film business in 1993 starting with Braveheart, where they looked after the locks of Mel Gibson, Brendan Gleeson and David O'Hara. Work with the stars on many more movie and major TV productions followed, including Space Truckers and Moll Flanders to name a few, as well as TV shows such as Bachelors Walk.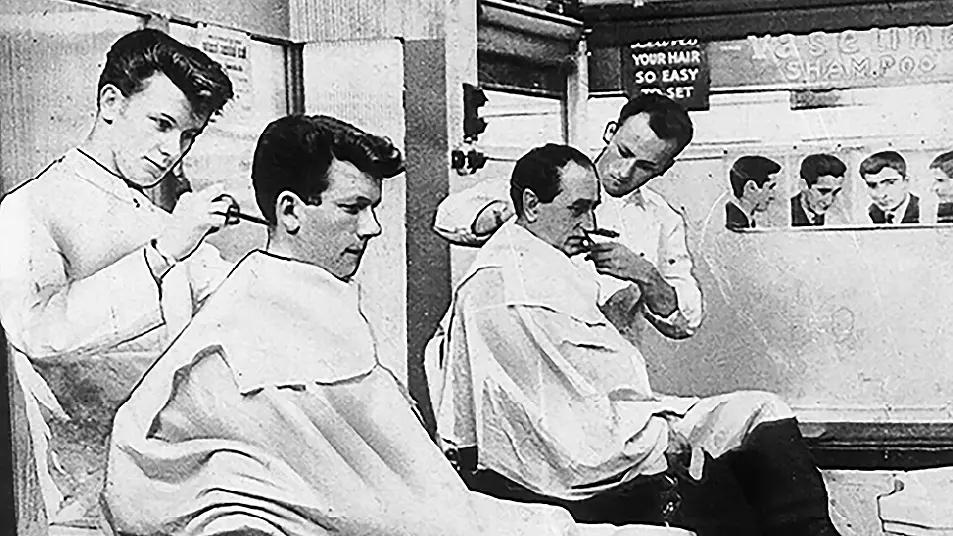 Then the opportunity came to open their first Gentleman's barbershop in 1993 on Grafton Street.
Up until then, Barbershops were dreary and basic establishments with little imagination. The lads aimed to step up the game and reintroduced the long-forgotten art of Royal Open Razor Shaving. They served beers and coffees and even boasted an Internet connection - being one of the few public places to do so (remember this was 1993!)
Now they have now grown to 51 stores nationwide and are on track to open 40 more stores by 2026.
When asked what you credit your success to, Hugh says: "Our staff. We are genuinely like one big family; we look after each other. If one falls, we collectively pick them back up – that is our ethos. Everybody has their own personal issues, and nobody knows what goes on after they finish work."
Conor says: "All of our barbers are at the top of their game. They are fully qualified, professionally trained barbers. Most of these have come through our School of Excellence Programme, which is based at 55 South King St and run by Siobhan Ronan. I am constantly out there, looking for new ways to do things and new additions to add to our 26-product range. The day I think I know everything is the day I'll hang up my scissors, you're always learning."
Giving back
The brothers are passionate about giving back and helping others. Most recently, they held a campaign with the great Charlie Bird, where The Grafton Barber opened their stores and donated the takings for the day to his 'Climb with Charlie' fundraiser.
With their vast network of 60 digital screens, they are also able to get important messages out there to people. For example, they continuously run monthly ads for The National Missing Person's Helpline in the hope to reunite loved ones.
They are dedicated to giving back on a global scale, being the founders of World Barber Day, an initiative that brings together Barbers and Hairdressers from across the world to donate their day's takings to UNICEF, an initiative that grows larger every year.
Generations
Of the future, Hugh says: "I love coming to work every day. No two days are ever the exact same and I still feel as if I only just started. My kick is finding new stores for my franchisees to open, seeing them being successful, and seeing how their family's way of life are greatly improved from our barbershops.
Conor adds: "We work great as a team and have the best back-of-house anybody could ask for with Jade, Mark and Elaine. I'm also hoping that our children might eventually take up the reins and bring it to yet another level."
When asked who the brothers most admire, without hesitation both identify two barbers. One is their father Hugh Snr, and the other is their oldest member of staff, Edward McEvoy, who incidentally, is who they bought the first store from in 1993.
Edward McEvoy, who is 88 years young, is an exceptional role model for any barber or apprentice out there that wants to emulate a real gentleman's barber. Eddie - or Sir Edward as he jokingly likes to be called - has been known to reprimand you if you're cheeky enough to ask a client what they work at or how much they earn. You would hear a loud cough or the rattle of a comb and scissors together with a stern look teaching you not to ask those questions again.
He truly is a rare breed of Gentlemen Barber and both Hugh and Conor wish to continue this legacy - teaching young barbers how to not only cut hair but how to treat people with decency and respect.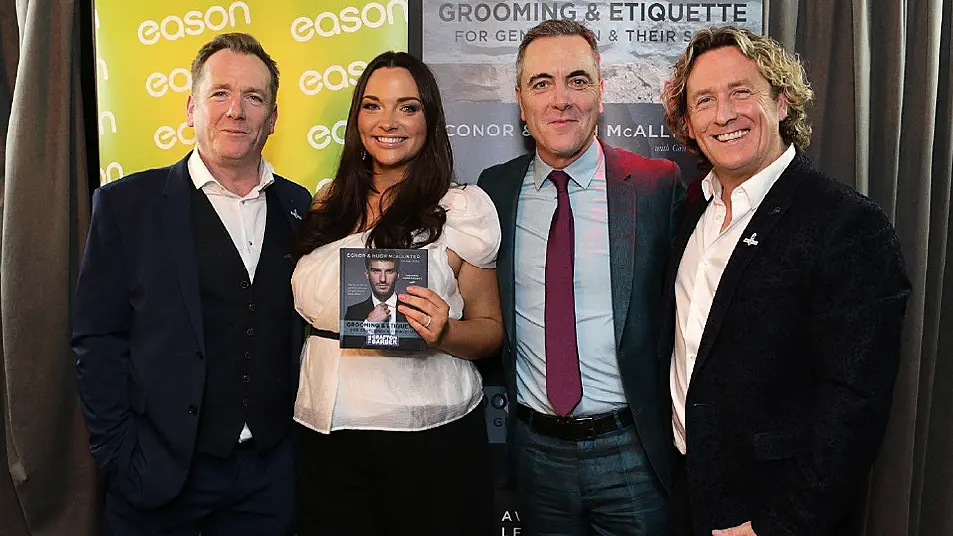 In 2018, they released their first book, titled Grooming and Etiquette for Gentlemen and their Sons, which outlines how a gentleman should behave. It also includes tips on how to prepare yourself for interviews, style codes of what to wear, diet and exercise and the art of conversation and - most importantly - how to choose your best Barber.
The Grafton Barber can be found at graftonbarbers.com, as well as on social media platforms such as Facebook, Twitter, Instagram, YouTube, LinkedIn and TikTok.