Barron Trump revealed as a pretty big Arsenal fan after being spotted in the club's kit
19/04/2017 - 18:54:07Back to Sport Home
Barron Trump has been revealed as possibly the most unlikely Arsenal supporter after being spotted on the lawn of the White House in a full kit.
The youngest Trump took the time out from the White House Easter Egg Roll on Monday to enjoy a kickabout dressed head-to-toe in Gooner gear.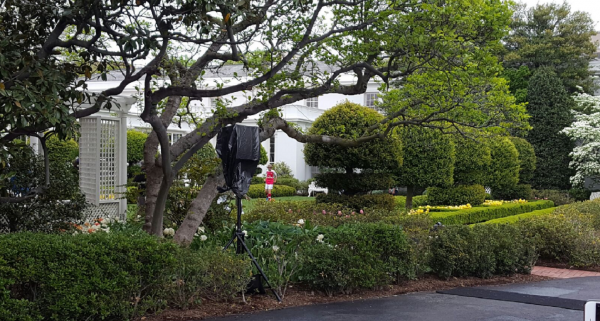 The news came as a surprise to some who would never have guessed the 11-year-old was a closet Gooner, while others weren't the least bit shocked the kid had pledged his allegiance to a club who have yet failed to win the league since 2004.
learning that Barron Trump supports @Arsenal has just pushed me over the edge and into the abyss

— Saara Almadwahry (@saaraalmadwahry) April 19, 2017
Barron Trump being an Arsenal fan should come as no surprise.

— Malcolm Fillennium (@tehdago) April 19, 2017
Barron Trump is an Arsenal fan. pic.twitter.com/yHDwGywEWy

— Kareem no Jabbar (@ThisIsAbdulS) April 19, 2017
Wonder who Barron Trump wants to be Arsenal manager next season.

— Oscar (@Reunewal) April 19, 2017
Welcome to the club, Barron. Prepare for a lifetime of disappointment and misery. #Arsenal pic.twitter.com/j490PqXGkJ

— 🙌 Nick Foles 🙌 (@bakesale77) April 19, 2017
As the world attempts to wrap their heads around the surprising revelation, we have only one question on our mind: whose name is on the back of Barron's shirt?
Want us to email you the top news stories each lunchtime?